Christians at Work Being Powered By The Holy Spirit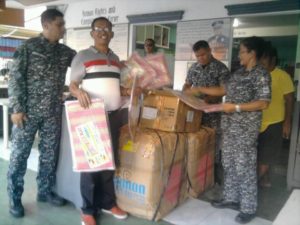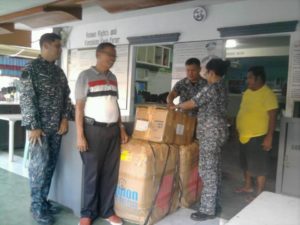 SEE Photos inside the Prison receiving the sleeping mats supplied by the donations of Word of Faith Ministries International"(Australia) the Missionary Appointment we started a new work 2015 and is still continued 2016 click video below to see the prisoners receiving 400 bibles and 400 sleeping mats, supplied by "Word of Faith Ministries International"(Australia)
https://www.youtube.com/embed/KcZtJtA_9ls
PLEASE CLICK ON VIDEO AND SEE PHOTO'S NEVER SEEN BEFORE OF PRISONERS RECEIVING FROM US:
We
need your support click Here: and see the Donation tab on website: Thanks for your donation YOUR donations make it possible for Evangelism in all
South-East-China-Seas,as well as Philippines.
IF YOU WOULD LIKE TO SUPPORT THE WORK OF A MISSIONARY PLEASE DONATE
Philippines Outreach Donations Please to click Paypal
IF YOU WOULD LIKE TO SUPPORT THE WORK OF A MISSIONARY PLEASE USE THE PAYPAL BUTTON BELOW
Discover Namecheap The Best Place To Get Your New Domain Name & Hostings Service Fully Recommended by RevBrian Richards The People To Trust
I have been encouraged and recommended to start a Video Training Seminar to ask people to register for this seminar on EACH Friday at Noon 12.p.m. Australian Pacific Time. and this will be an introduction for people to get involved with "" Mature Your Christianity Boot camp Training" Program this will be on online Video Training School. So we shall be starting from a "Video Training Seminar"and then the Introduction to a regular "Mature Your Boot camp Training"Program this will be a Video Training School: There will be (5 Modules) all Modules will contain approx. 5-6 videos inside the topics after 12 Months of training there shall be a certificate given signed by people of a accreditations awarded to them. This has come about by the number places people have asked me to go there and visit, and we are not able to get to them all so we are doing videos for the students that we cannot get too. We shall be open for students to visit us on appointments only however this option is available also. There shall be a Membership fee for this Video Training School, and registration fee to sign up just for each Seminar. So this is in progress as we speak and announcing Each Friday at Noon 12 p.m.for Seminar. THESE ARE THE" WORD OF FAITH MINISTRIES INTERNATIONAL"VIDEOS MADE DURING 2015 -2016-2017
http://freelistvideo.blogspot.com.au
/ ......................
Click-Here: To See all 22 e-books the RevBrian-Bookstore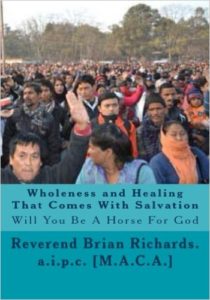 About the Author. As a professional speaker, renowned author businessman, and educator, Reverend Brian Richards delivers powerful, charismatic and high-energy presentations which inspire individuals and organizations alike, to their respective levels of greatness. His keynote speeches impact, incite and inform. the training programs transforms! Reverend Brian has over 25 years of business and human relations experience in the Ministry of the Lord Jesus Christ, and has spent the last twelve years in missionary fields in Philippines & China also now in India & Pakistan researching, producing and presenting his own counselling material. He has owned and has founded, several successful organizations including The Word of Faith Ministries International (Australia), and The Brian Richards & Associates vision. With the (United Saints of Australia) Reverend Brian Richards delivers specific, client-focused programs which address His audience needs. His wisdom, presence, and natural charm as a man of God, consistently connects him with his audience who stay eager to hear more words of knowledge, in the Prophetic Ministry of The Lord Jesus Christ. Utilizing a powerfully dynamic delivery and little-known material, as a Marriage Celebrant,Pastor, and Pioneer the Reverend ignites, inspires, and pulls his audience to their highest levels of achievement by the Power of the Holy Spirit. If You Want To Be Part Of Our Team or simply just want to learn as much possible in the 26 weeks of training then Click the link below and put your details in the auto-responder
"Mature Christianity Boot-camp Training Seminar"
IF YOU WOULD LIKE TO SUPPORT THE WORK OF A MISSIONARY PLEASE DONATE
Below are the details. You can send your donation.
Philippines Outreach Donations Please to:
NATIONAL.AUSTRALIA.BANK.
BSB: 082551 account No.173312838
SWIFT CODE: NATAAU3302S
IF YOU WOULD LIKE TO SUPPORT THE WORK OF A MISSIONARY PLEASE USE THE PAYPAL BUTTON BELOW